Resilience Center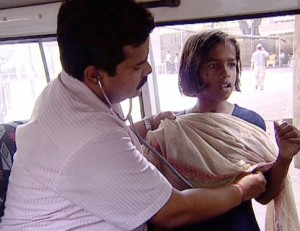 In the hope of earning a decent living or unable to tackle situations like poverty, abusive parents, disturbing families and terminal illness, children either runaway from their families or are abandoned by their parents. They come to Delhi usually from Uttar Pradesh, Haryana, Bihar, Madhya Pradesh, Rajasthan and also as far as the southern states of India. This group of children is a highly vulnerable group, who are exposed to abuse, neglect and harassment in their day-to-day life. The journey for their struggle to earn a living on the street with no support system, often leads them to become the victims of physical, sexual, or mental abuse and trauma. Butterflies Resilience Center serves as a transit facility for children who need immediate shelter, medical attention/care, legal help and counseling. Any child who feels that s/he is being deprived of her/his rights can walk in or call at the center and seek help. Children stay at the centre while they receive medical care and/or counseling and until their families are traced and contacted. Once the family is traced, they are repatriated to their families. If the child does not have a family or if s/he does not wish to go back home, the child is sent either to an NGO or government children's institution for long-term rehabilitation. Some children also decide to go back to the streets while remaining in touch with Butterflies, staying in the night shelter, working and studying at the same time.
Facilities Provided at the Resilience Center
Children who are staying at the Resilience Center for short/long term durations are very often in an emotionally agitated state because of the psychological implications of the crisis which led them there. Hence, every effort is made to make the environment of the center child friendly and comfortable for these children. The center staff, the day caretaker and volunteers at the resilience center help these children in educational and other recreational activities while encouraging them to indulge in constructive past times and group activities. In order to instill a sense of collective ownership and participation among them, children are motivated to take part in day-to-day activities at the crisis center. Children who need to stay at the Resilience Center for a comparatively longer duration for any reason are assisted in continuing their education herein.
There are children who face some kinds of psychological problems and are thus assisted in coping with their internal/emotional issues. The center has a panel of experts to look after the specific needs of the children such as doctors, psychiatrists, lawyers, etc.
The kitchen at the Resilience center prepares nutritious meals according to a well-balanced menu made jointly by the children and the nutritional expert.

Childline
Butterflies is part of a national 24-hour telephone helpline service for children in need of special care and protection called Childline. Started in Mumbai in 1996, Childline has been replicated in 75 cities across India and is being supported by the Ministry of Women and Child Development, Government of India. Any child/concerned adult can dial the toll free number 1098 to access its services.
Childline has the following important objectives
●  To establish an outreach with children in need of care and protection
●  To immediately respond to a crisis situation faced by a child
In Delhi, Childline was started in October 1998. Delhi Childline is run by 5 different NGOs who run the helpline in equally divided five different geographical areas of the Delhi State. Butterflies has been the South Delhi collaborative agency of Childline since its inception in Delhi. Last year Butterflies Childline handled more than 22291 calls and each call was handled with utmost care and concern. In our major intervention categories in the year 2006, so far, we rescued 97 children, provided shelter to 84 children, provided medical help to 37 children and repatriated 25 children back to their homes.
Night Shelter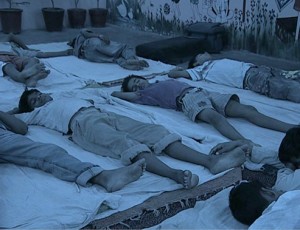 Butterflies runs three night shelters in Delhi located at Fatehpuri, Nizamuddin Dargah, and Ashram with the purpose of providing safety to vulnerable children.  The shelters also create space for an array of activities for their overall development. The night shelters cater to the needs of about 200 street and working children on a daily basis. They serve as a good example of NGO- Government partnership and also of productive and multiple uses of spaces in the city. The Fatehpuri shelter is run in association with the Municipal Council of Delhi (MCD), who owns the building. The Nizamuddin night shelter is functioning in the premises of Hope Project. The Ashram Night Shelter is being supported by a corporate body called American Pacific Enterprise. The night shelters apart from providing a safe place to sleep has facilities like lockers and toilets and services like Alternate Education, the Children's Development Bank, Alternate Media, and computer training for the street and working children.
In 2006-07, through collaborative efforts of government and civil society to create spaces for the homeless to save them from the severe cold, Butterflies contributed by managing a temporary shelter at Jama Masjid, which provided refuge to 50 children and women on a daily basis.
Night Shelter Profiles
Fatehpuri Night Shelter (24 hours use): This is a shelter which is under the aegis of the Municipal Corporation of Delhi (MCD), as part of their program for the homeless people. Butterflies had entered into a partnership with the MCD to provide shelter for street & working children in 1994 and in 2001 it started the management of the children's portion of the Fatehpuri night shelter. This Government- NGO partnership is providing refuge to about 100 children on a daily basis.
Nizamuddin Night Shelter: This is another example of collaboration and optimum utilisation of space for the poor. Hope Project, a NGO operational in Nizamuddin Dargah area has provided space (the basement of their office) to Butterflies to run a night shelter for the street & working children. It was started in 2004 and caters to about 50 children.
Ashram Shelter: This shelter was started in November 2005 and is located conveniently by the railway tracks. So, the children who stay or work in the Nizamuddin Railway Station (located nearby) are able to use it. Also, the children who work in the market and in our Community Kitchen use the shelter. The Ashram Shelter has a capacity for 50 children. The corporate body called American Pacific is supporting this shelter.
Night Reach
When the world is asleep, many street and working children are wide awake…
vulnerable to exploitation and abuse in the night  in distress or in need of help…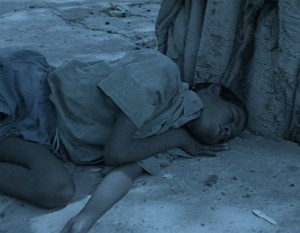 Working with street and working children, Butterflies recognized that many children sleep during the day and work in the night and are thus more vulnerable to exploitation and abuse in the night and are in need of urgent help. Night Reach Program was thus started with an aim to reach out to this vulnerable group of children.
Objectives
●  Night presence: visiting places where children sleep or work, interacting with them and others like shop owners, police, etc
●  Dealing with emergencies like police atrocity, medical emergency, etc
●  Holding discussions with children on issues like health, education, savings, etc
●  Spreading awareness among children and others about our programmes and activities
As part of the Night Reach program, small teams of Butterflies personnel reach out to vulnerable children in and around Butterflies contact points. The Night Reach program starts late in the evening and continues till early morning and is carried out, twice a month, on every second and fourth Friday. During the program, discussions are held with children on education, substance abuse, savings, etc. and they are informed about different activities carried out by Butterflies. In the process new children are also motivated to join Butterflies programs and activities. We also conduct sensitization with community members and other stakeholders like tea shop owners, vegetable vendors, police etc about the rights of children and urge them to change their attitude towards street and working children. Also, during the program first aid is provided to those children who are found ill.